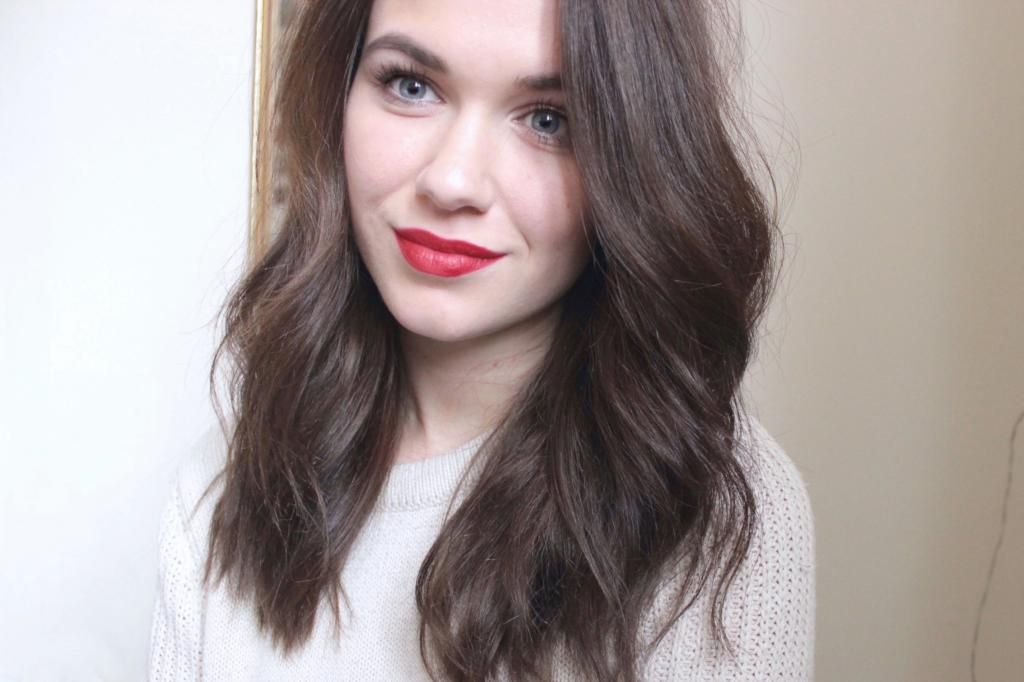 This is a product that
really
deserves all of its praise.
NARS
rarely disappoint and, for me, this
Velvet Matte Lip Pencil
knocks the old
Laguna
bronzer out of the park.
Me and lipstick sans lip liner never seem to get on well - before you know it, the lipstick I've applied has somehow smudged its way onto my eyelid after tucking into a sandwich. However this is basically like a giant lip liner, so smudging is definitely not an issue. The staying power is ridiculous and I've worn this on a few nights out, and it's somehow managed to last on a drunk me till 4am. Plus I haven't even had to sharpen it yet, so you get a lot of wear for your £18.
I have very dry lips and I was apprehensive about how drying this matte formula would be. I was really happy to find that my lips never feel uncomfortable when wearing this. I like to apply a lip balm beforehand to moisturise my lips and to also help the formula glide on a little easier.
Cruella is a beautiful and bold red, yet slighter darker than many other reds, which I find easier to wear in the winter time. So all in all, I'm in love.
Have you tried any NARS Velvet Matte lip pencils?